Gretchen
Born and raised in the Midwest, Gretchen's love for hair started at a very young age. After moving to the South to attend the University of Mississippi, she realized her love for hair was increasing and decided to get her license in cosmetology. A few years later, Gretchen ended up in Houston and began her journey at MGS in 2013, one year after the salon opened its doors.Since 2018, she has been assisting Martin salon's Operations Manager.
Fabiola
An Aveda Institute graduate and a former MGS apprentice herself, Fabiola has become a stylist known for her wide range of cutting and styling skills. The condition of each client's hair is her first priority. She loves showing her creativity and specializes in curls and fades. She values the importance of education and stays current on existing trends. Fabiola is building her confidence every day and enjoys working along side her team at MGS.
Sam
Sam is a licensed cosmetologist and barber. She has over 25 years of experience in the hair industry. She approaches her customers like an optimistic artist does a canvas and sees nothing but tremendous potential. If you find yourself in Sam's barber chair, she is sure to create a masterpiece. She has impeccable product knowledge and can help you easily recreate your new .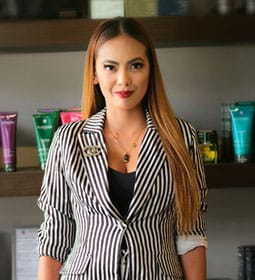 Angel
Angel embraces the beauty of different cultures and appreciates the unique qualities they bring to her vision as a hairstylist. Originally from Manila, she immigrated to the U.S. and lived in San Diego. There, she developed a strong discipline that encouraged her talents for hair, makeup and teaching. She flawlessly orchestrates a look that will best suit the needs of the client and that stays in tune with their vision.
Nasser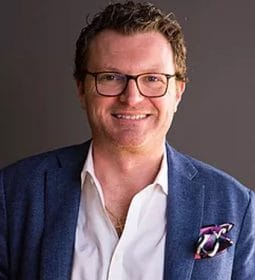 Martin